Tuesday September 29th 5:00 ~ 6:15 pm
(This event will run as part of program of Virtual Japan Week @ Bellevue Collage)
Online Venue
This event will be held online using zoom. Please register from the event registration form. We will send you zoom link from info@hokubeihochi.org, one the day prior to the event.
Register for this Free event (closed)
*Sorry but registration for this event is closed as we reached to our maximum capacity. If you missed our live session, please visit the North American Post YouTube channel to view recorded video!
Share this event with your friends on Facebook !!
Panelists
Stanley Shikuma, President of JACL Seattle Chapter
Elaine Ikoma Ko, Board of Interim CDA and former Executive Director, Hokubei Hochi Foundation
Moderator
Misa Murohashi, General Manager of North American Post Publishing Inc.
Event Summary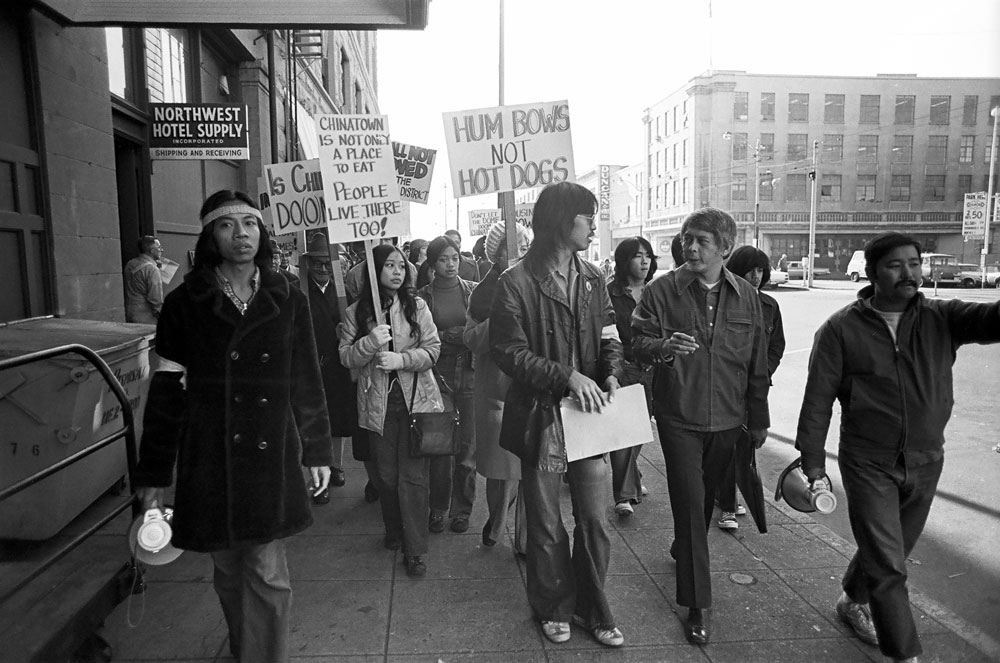 Stanley Shikuma, President of JACL Seattle Chapter, and Elaine Ikoma Ko, Board of Interim CDA, will serve as panelists for this engaging online event that will highlight the history of Asian American civil rights movement, community empowerment, and civic engagement activities in the Seattle area.
The Asian American community in the Seattle area began as early as 1860 with early immigrant settlers who came and raised families such that today, up to five generations call Seattle home. Up until the 1960's, restrictive immigration and discriminatory land laws kept Asian immigrants from naturalization and land ownership and many other forms of racism and discrimination existed. Today, discrimination and racism targeting Asians continue, decades later.
In the early 1970's, inspired by the civil rights movement primarily led by the Black community, Asian Americans began to organize and speak out against racism, discrimination, and to preserve the historic International District community. Unique to Seattle, Japanese, Chinese and Filipino activists came together to build Pan-Asian unity, and other communities also joined forces. For example, protests against building of the Kingdome in the International District starting in the early 1970's became a broad movement that pushed local legislators to fund community-based health and human services. Many successful AAPI organizations today directly or indirectly grew out of the movement in the 1970's. The Japanese American commnity actively led the efforts for reparations for Japanese Americans sent to internment camps during WWII and continues activism in social justice efforts today.
During the session, we will discuss the significance of the organizing movements in the 1970's and what we can learn for present days. Q& A session will follow after the panel. This is interactive online session and registered event attendees may join the Q&A session on the zoom meeting.
同イベントに関連した日本語情報誌『ソイソース』の日本語記事もご覧ください:日系人の歴史に学ぶ アメリカの人種問題と市民運動
Register for this event
This event is free and open to public. Donations welcomed and appreciated! — click here to go to donation page.